BACK TO FRONT PAGE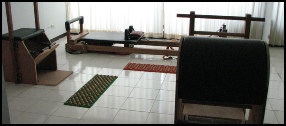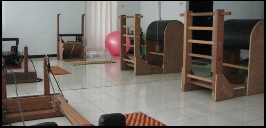 make your own pilates equipment. professional pilates reformer. diy pilates box. pilates reformer hardware. diy Pilates machines. build your own pilates springboard. diy pilates. pilates reformer plans. diy pilates machine. D.I.Y Pilates Equipment Hacks. build your own pilates reformer. pilates portable reformer. pilates equipment for sale. pilates studio equipment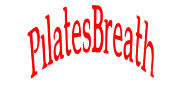 ----- Original Message -----
From: DK
To: pilatesbreath
Thank you! The plans are great and I'm off for the lumber this weekend. Quick question: I want to build it Gratz-style (see photo). The Gratz corrector uses a different handle set-up. Do you think that the frame will be sturdy enough if I omit the pass-through pole and the blocks?
Thank you. I'll document the process, though a friend is going to be cutting the wood, as I don't have a jigsaw.
Great question. I will modify the plans in regards to this..
It is probably strong enough with the 1/2" sides, but I have always been a great believer in over-engineering.
So I would suggest making the sides out of 5/8" or 3/4" instead of 1/2".
And I think add one more strut on the bottom. That should be fine.
The extra wood will make it heavier, of course.
Thanks, Mark (PilatesBreath) .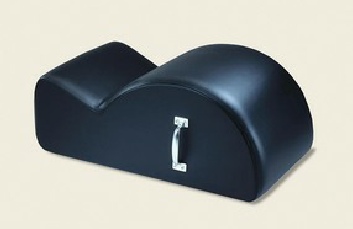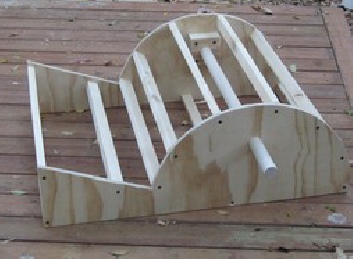 PLAN UPDATES
New material not yet in the manuals
----- Original Message -----
From: RC
To: pilatesbreath@gmail.com
I need more information on:
Do you have plans for a jump board for the reformer?
Thanks, RC, Austin, TX
Did these graphics for you this morning.
I have not put a jumpboard on this machine yet, but here is how I would do it. I think 1" board should be fine.
If the other interlocking pieces are well made from good knot-free hardwood, then this should be incredibly strong!
thanks, Mark (PilatesBreath) .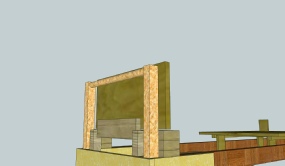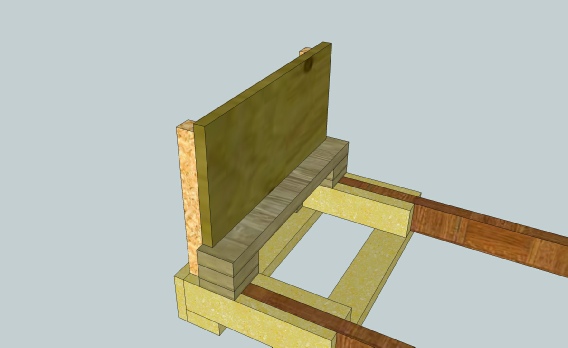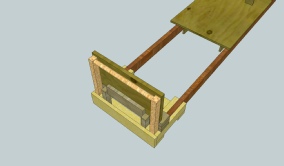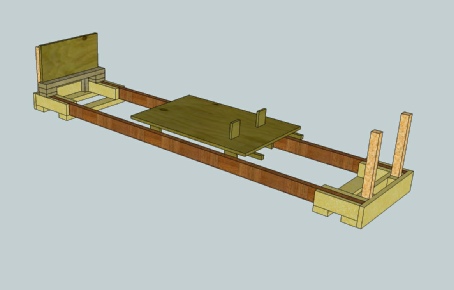 SPINE CORRECTOR PLANS UPDATE #1
----- Original Message -----
From: AC
To: pilatesbreath
Is there a weight requirement or a way to modify it to fit a tall person? I'm 6' 8" and have struggled to use equipment comfortably in the past. Thanks, A.
______________________________________________
Thanks for your email. I have been thinking about this a lot.
The dimensions of my machine are similar to full sized Stott and most other professional studio reformers. It is already a large machine. Generally considered adequate for tall people. I have never noticed any problems with my tall clients. The adjustable spring bar and straps on my machine can accommodate a fairly wide range of body sizes. But of course, the ultimate determination is based on you and your specific concerns - and yes, you are quite tall :) - ( Me btw - 5'6" )
----------------
Anyway, there are only a few issues I see with actually lengthening the machine.
Normal reformer springs are 20 inches in length.
The maximum extension of a reformer heavy spring is approx 46-48 inches
Lighter springs can generally extend to max 54 inches.
My machine is currently designed to have maximum carriage travel of about 44 to 46 inches.
--------------
You could use longer runners (106 inches). Currently I use 102 inch runners, and I see no reason to not adding 4 inches to them.
My major concern would be strength. Extra length will certainly place more of a load on the runners, but I have never had an issue with 102 inch hardwood runners. Never warped, never broke.
Get 2 really nice 106-inch pieces of 100% kiln-dry, knot -free hardwood (Oak, Maple etc.), and you should be ok.
As for the carriage, I feel that adding 2-4" to the length should be fine. Keep the shoulder rests the same distance from the back of the carriage, and add 2-4" for the torso and bum...
With a longer carriage, strength must be considered. Making sure the under-carriage bracing is strong!
------------
And don't forget!!! The machine would still be limited by the maximum extension of your heavy springs - 46-48 inches.
Any huge change in range (with much longer runners - say 110 inches) really would need either different spring tensions, or actually different spring lengths. Changing spring tensions and lengths is something I am not capable of giving advice on.
--------------
I would also suggest (for you taller folk) lengthening the pulley risers and footbar a few inches...
So overall, easy mods...
Add 4 inches to the runners.
Add 2-4 inches to the carriage.
Add 2 inches to the risers and footbar.
Use good wood!
Thanks, Mark - (PilatesBreath)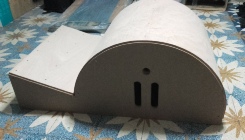 Or cut handles into the sides as a client did….