BACK TO FRONT PAGE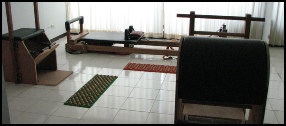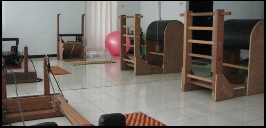 make your own pilates equipment. professional pilates reformer. diy pilates box. pilates reformer hardware. diy Pilates machines. build your own pilates springboard. diy pilates. pilates reformer plans. diy pilates machine. D.I.Y Pilates Equipment Hacks. build your own pilates reformer. pilates portable reformer. pilates equipment for sale. pilates studio equipment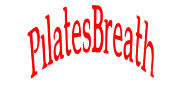 Cost to build $300-500 (springs extra)
Many construction options - including 'no welding'.
So simple to build! So strong!
Easy to dismantle!
Compare to studio reformers costing thousands
A demo of the Elegant Reformer in Canada upon reassembly
(after being shipped from my overseas studio in Thailand)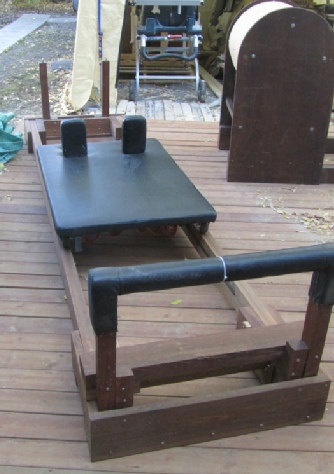 Skill level - medium wood working. Precise cutting, or get it professionally milled.
You need a drill press to get all the holes correct and straight…
Remember, it is made from hardwood, so it takes more work and skill…
Welding is needed for only one of the carriage options. The other carriage option is wood only (and also very strong).
The key to this reformer is getting 2 long hardwood runners.
As long as they are very high-quality, knot free, straight, and 100% kiln-dry, the reformer should be strong and durable.
I have used standard 2x4 (1.5 x 3.5 inch) hardwood in 5 machines over 12 years, and none have warped or broken.
Get two good pieces of wood and you will have a great machine!
PLANS ARE IN INCHES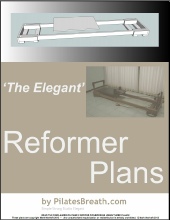 HOW TO ORDER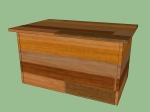 Includes plans for 'The Box'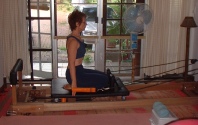 Huge Winter 2022 Sale
Buy ALL the plans
$180
Over 40% off!