READ THE DISCLAIMER ON THE 'ORDERING PLANS' PAGE BEFORE CONSIDERING ORDERING AND USING THESE PLANS!
Clever locking system makes it easy to dismantle and re-assemble!
Cost to build <$200
Ladder Barrels cost up to $1500 to buy!
Beta plans only $30
Skill level - basic wood working only. Careful cutting!
Simple hand tools,jigsaw, drill, (a couple of clamps help)
Simple Simple Simple
(Final release will be $60)
PLANS ARE IN INCHES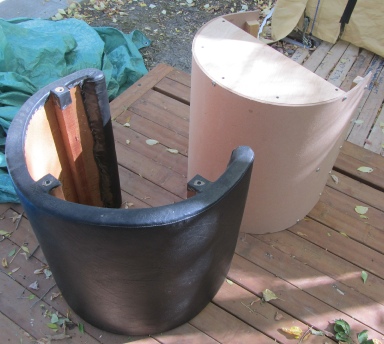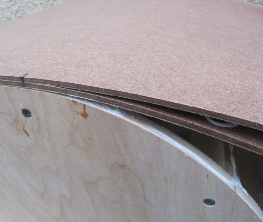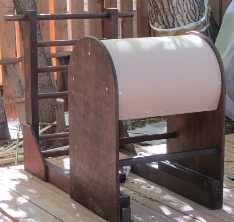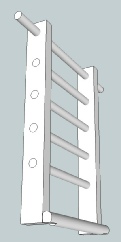 These 'beta' plans are close to final release!!!
Basically complete, they are missing the pattern for upholstery and a few minor details.
A few times you must decide measurements for hole drilling, screw size, etc.
The plans are certainly clear enough for a beginner to build a great ladder and barrel!
It's easy to make a barrel!
You have your choice for the barrel-top.
One is an easy open-style unit with three struts, and the other is a fully separate unit!
I'll show you easy ways to do both!
Clear
details
Clever design
Simple construction
FROM THE
ACTUAL PLANS
The current plans have much more info than shown here. Info on the new barrel and on forming the hardboard…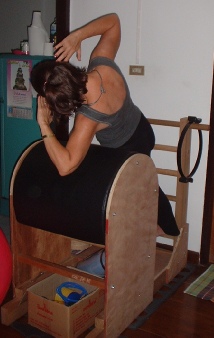 Interlocking component pieces makes it strong, and quick to assemble and easy to store!
Scott (USA) built this from my plans!
Nice job!
Nando (España) looks great on his home-built ladder barrel!
LOOK AT WHAT PEOPLE HAVE DONE